Phi
They / Them
---
Narrative designer, editor and writer who also likes doing 2D artwork. Liker of weird, niche "feelingsy" media. Received a BA in "Art & Design: Games and Playable Media" from the University of California Santa Cruz in 2020, and currently lives in Los Angeles. Also known as Ruth Schoenberg.Contact me at any of the links below or reach out on discord (PhiBlue#1080) or email ([email protected])
Games
Heart of Enya
---
Heart of Enya is an SRPG emphasizing storytelling, following a campfire spirit guiding amateur adventurers using the magic of self love.I was the primary editor responsible for checking all text and dialogue, as well as the artist responsible for all creature and prop designs and in-game assets and the primary QA tester on this project.Winner of Excellence in Worldbuilding and Excellence in Capstone Production at the 2020 UCSC games showcase.
Gravobot
---
Gravobot is a 2D puzzle-platformer developed in five weeks. Players must use physics-based mechanics to solve various puzzles across 3 levels.I designed the different mechanics and designed all three levels and the puzzles within in this game, working alongside the rest of my team to develop the concept and direction.Invited to the 2018 Sammy Showcase.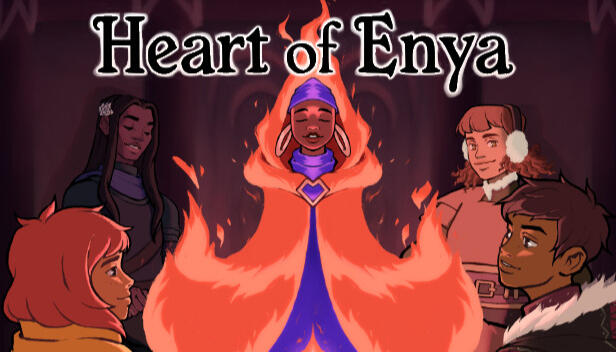 Four Walls
---
Four Walls is a very short game developed in a few days using twine.I developed this work single-handedly as a challenge to utilize Twine to capture the emotions I experienced during the covid pandemic.Featured in the Gender Constellation Bundle.
Pikmin 3: The Board Game
---
Pikmin 3: The Board Game is a tabletop adaptation of the videogame Pikmin 3. Players compete to explore new terrain and use their Pikmin to extract resources from the board before nighttime.I worked collaboratively on a team of six to design the mechanics and gameplay, as well as doing graphic design work on the tiles/cards and other components of the game.